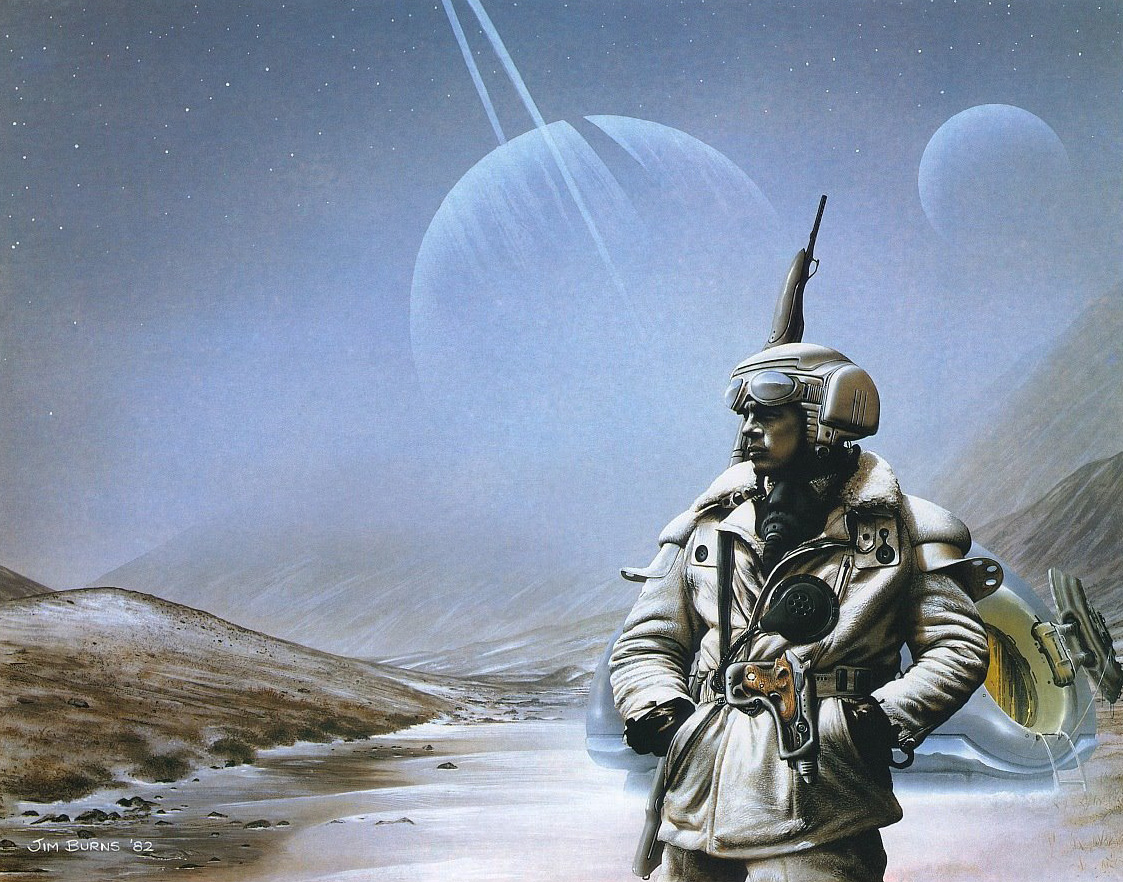 To celebrate ten years of Sci-Fi-O-Rama I thought it would be poignant to reacquaint you with some of the most popular artists we've featured through the decade.
Here then is the first part of a new series featuring a selection of genre pioneers synonymous with the pre-digital 'Golden Age' of Sci-Fi Illustration. These are artists that were most prolific – though not exclusively – during the 1970s and 1980s, together they've captured and inspired the imagination of millions.
In no specific lets then begin with Welsh maestro Jim Burns…
Jim Burns (born in Cardiff, April 1948) has enjoyed an extremely prolific career dating back to the early 1970s. During these forty years and more he's produced cover and interior art for literally hundreds of Science Fiction and Fantasy titles including work for authors such as George R. R. Martin, Frank, Neil Gaiman and Terry Pratchett to name but a few.